Desktop experience
Connect Galaxy S8 or S8+ to a monitor, keyboard, and mouse using DeX Station to multitask with the ease of a desktop environment. Access files, edit documents, and stream videos on a bigger display—all at once—using your Galaxy S8 or S8+ as the computer.
Seamless switching
Simply connect your Galaxy S8 or S8+ to DeX Station to have instant access to whatever you have on your phone. From your everyday apps to working on important documents, Galaxy S8 and S8+ deftly handle desktop duties thanks to the powerful 10nm AP processor.
S8, S8 Plus
Compatible Models
DeX Station
Packaging Contents
Samsung DeX Station Specs
The Samsung DeX Station enables you to turn your Galaxy S8 or Galaxy S8+ into a true desktop PC experience. By docking the Galaxy S8 or Galaxy S8+ into the DeX Station, your phone will launch a special DeX mode on the connected external monitor and applications can be opened in multiple separate windows. Connect a mouse, keyboard, and Ethernet cable for added productivity.
Open apps on a bigger screen
Open your app tray and launch that Android app on the big screen. View and share pictures on a large display or launch a map to find directions.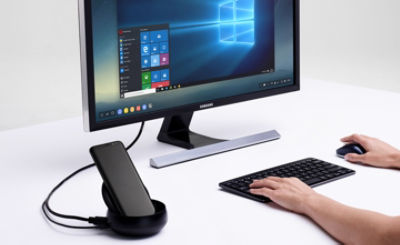 Samsung DeX Station comes with two USB-A 2.0, a LAN Ethernet , an HDMI output, and a USB-C charging port.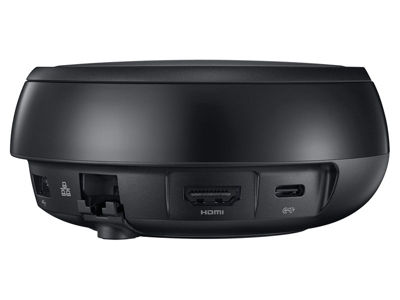 Remotely access your home desktop
When there is heavy duty work, you can always launch a virtual desktop application to mirror and control your desktop computer on your Samsung Galaxy S8/Galaxy S8+.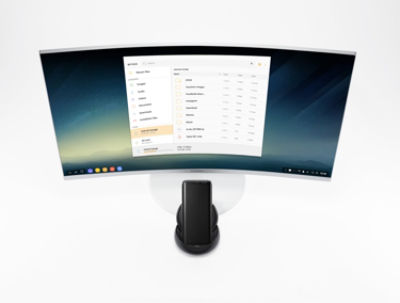 Keep your phone charged and cool
When docked in DeX Station, your Samsung Galaxy S8/Galaxy S8+ will charge via USB-C and stay cool with a built-in fan, all while powering your desktop experience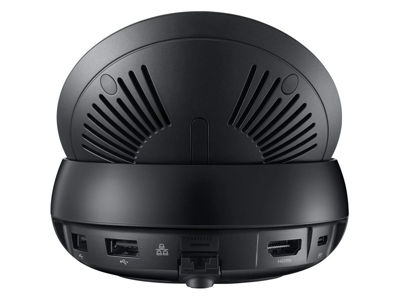 Compatible with S8 and S8 Plus.