Fantastic Aquarium Swimming Pool 53052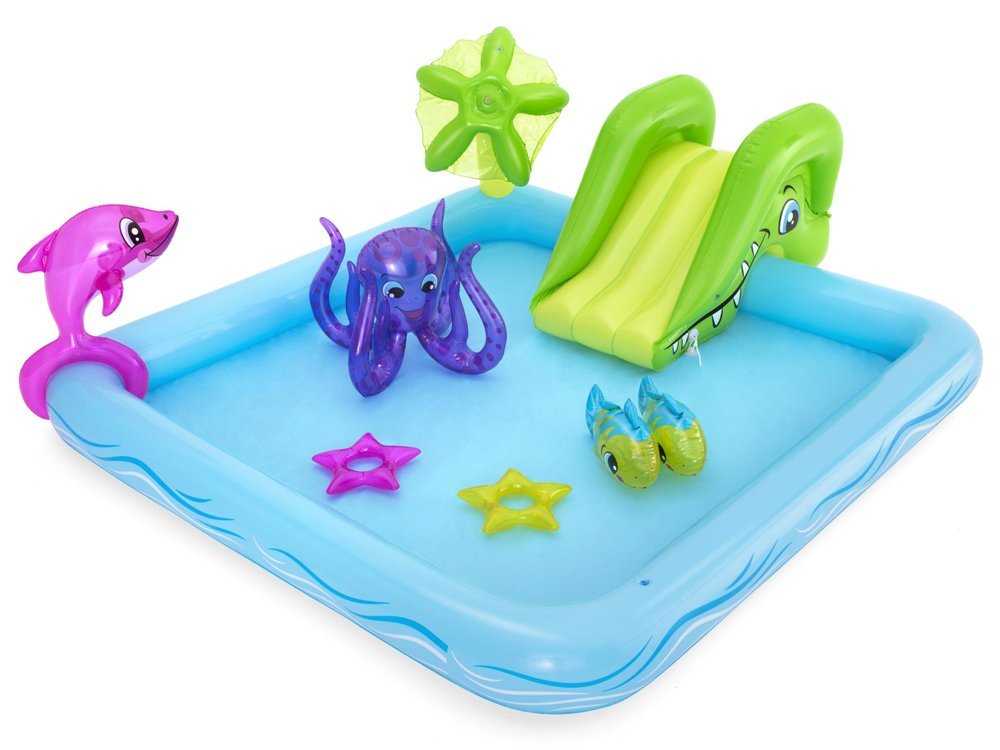 The inflatable playground will diversify the fun on warm summer days. We can connect a garden hose to the pool, thanks to which water will flow from the inflatable slide and the palm tree will turn into a fountain. In addition, to diversify the fun, the set includes inflatable sea animals – a dolphin, 2 fish, an octopus, and 2 starfish. Octopus and 2 starfish is an arcade game. The pool has an air chamber, additionally protected against the escape of air to the outside. It is made of a soft but durable material. The presented set is intended for children from 2 years of age.
Technical data:
pool dimensions: 239 x 206 x 86 cm,
thickness of the vinyl wall 0.24 mm,
weight approx. 4.5 kg.
recommended filling 308 liters (81 gallons).
package dimensions: 39 x 39 x 9.5 cm
Kit accessories:
swimming pool,
slide,
dolphin,
octopus,
2 fish,
2 starfish
palm-shaped fountain,
repair patch.