Manic Monkey Magic
Join Donkey Kong, Diddy Kong, Dixie Kong, Cranky Kong and Funky Kong as they swim, swing, spring and surf through islands packed with hazards, hidden collectibles, and unforgettable boss encounters! Use each character's unique moves to explore every corner of each island, unearth special items and even hidden exits.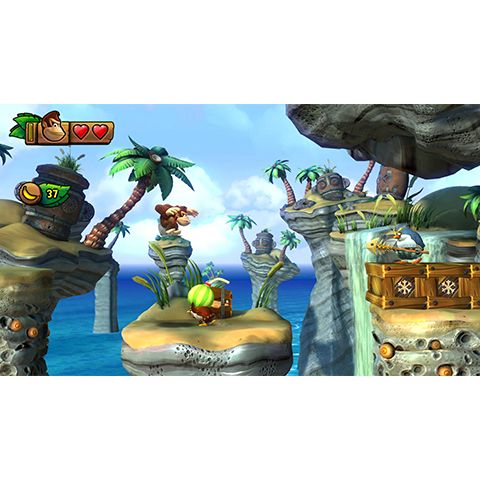 Exclusively on Nintendo Switch 
Enjoy a chill new mode as the groovy surfing simian Funky Kong! He can double jump, hover, perform infinite rolls and even perform infinite underwater corkscrews! Thanks to his sturdy surfboard, even spikes can't slow him down. With this righteous dude, even stages packed with perils can be smooth surfing.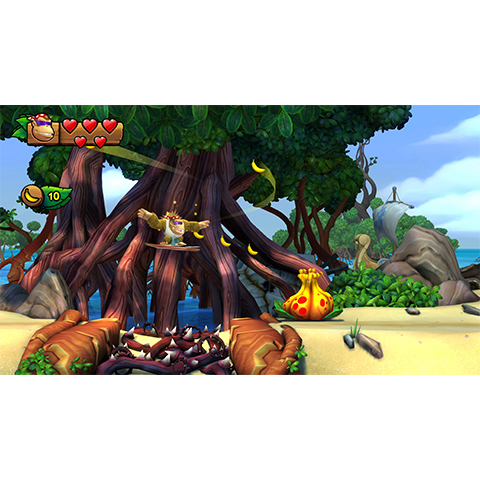 Co-op Kong
Play the whole game by yourself, or partner up with a pal in two-player co-operative mode. Work together as a team and put the Snowmads' plans on ice!
Enjoy this funky adventure anytime, anywhere, with anyone!